Welcome To
State Road Animal Hospital
We provide our community with the highest quality
veterinary medicine and surgical care.
Elkin, NC
Full-Service Veterinary Care
Our team offers complete patient care and the high standard of
excellence you should expect from your veterinarian.
Elkin, NC
Schedule an Appointment
Call us at 336-874-2050 if you'd like to schedule an
appointment with us, or click the button below.
Contact Us
You may reach us by phone during
business hours to schedule an appointment
at
336-874-2050
or email us at
staterdah@yahoo.com
.
Veterinary Services
At State Road Animal Hospital, our team
provides veterinary services such as routine
health and wellness exams, vaccinations,
surgical care, and more.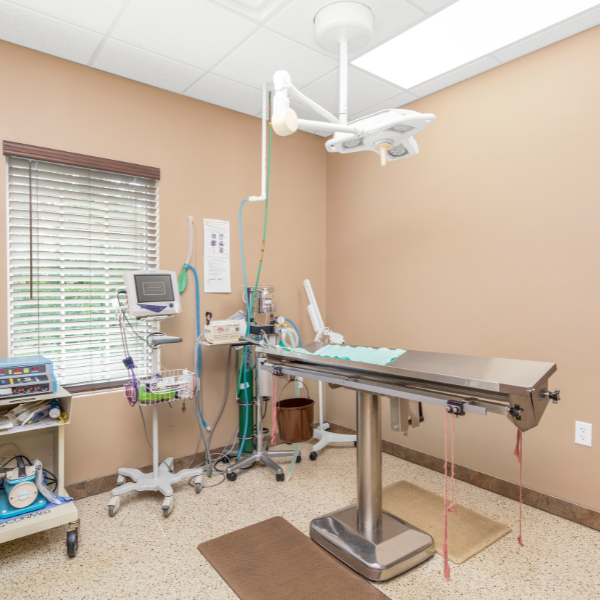 State Road Animal Hospital
At State Road Animal Hospital, our experienced veterinary team is dedicated to providing the best and most up-to-date veterinary care. We strive to ensure your pet receives the highest quality medical attention in a friendly and professional environment. We want you to be an active part of your pet's healthcare journey, and we promise to give them the same love and dedication we would our own four-legged family members.
From wellness exams and vaccinations, surgical needs, nutrition counseling, diagnostics, and more–we are committed to helping you protect their health for years to come. Give us a call or stop by today to learn how we can provide your pet with the best care possible. Together, we will make sure they stay as healthy and happy as possible.
Veterinary Services
Veterinary Services in Elkin, NC
Pet Diagnostics
Preanesthetic Assessment
Geriatric Profiles
Sick Patient Profiles
Heartworm Testing
Feline Leukemia and FIV Testing
Diagnostic/Monitoring
ECG/Pulse Oximetry
Blood Pressure Monitoring
Electrocautery
Urinalysis
Digital Radiology
Fecal Analysis for Parasites
Other Specialized Diagnostic Testing
We also work with an outside diagnostic laboratory for more in-depth testing
Pet Surgery
Surgical procedures are performed Monday through Friday by appointment only.
Here is a list of some of our most commonly performed surgical procedures.
Elective
Spay/Neuter (animals must be over six months old)
Tail Docking and Dewclaw Removal (tail docking is limited to puppies under 7 days old, and dewclaw removal after that should be limited to dogs over six months of age and only rear dewclaws)
Orthopedic
Fracture Repair
Cruciate Ligament Repair
Third Eyelid Imbrications
Entropion Repair
Enucleation
Soft tissue
Mass Removal
Abdominal Surgery
Laceration Repair
All surgeries receive a pre-surgical examination, pre and post-operative pain medications, intraoperative monitoring, and optional pre-anesthetic bloodwork. Pre-anesthetic bloodwork is highly recommended for all patients to ensure they are healthy enough to undergo anesthesia; in some cases, pre-anesthetic bloodwork will be required.
Current rabies vaccination is required for all surgical procedures.
Dental Procedures
Teeth Cleaning and Polishing
Extractions
Digital Dental X-Rays
Dental procedures are considered surgical procedures because the animal must be placed under anesthesia.
Pet Vaccinations
Many illnesses that might harm dogs and cats can be avoided with regular pet immunizations. From your initial visit to State Road Animal Hospital, we'll ensure your pet is up to date on their vaccinations and put them on a regimen to ensure they stay that way.
Pet Digital Radiography
For decades, radiographs have been utilized as an excellent non-invasive method for veterinarians to examine inside an animal's body. A radiograph machine works by directing high-energy radiography beams at a specific part of your pet's body. Denser elements in your pet's body, such as bones and teeth, will absorb radiographic rays, which will be captured on the computer screen.
Pet Wellness Examinations
Annual wellness checks are a vital aspect of your pet's preventive treatment. They let your veterinarian check for potential health issues and update your pet's vaccines. At State Road Animal Hospital, we suggest that all dogs and cats get an annual wellness exam. During the appointment, we thoroughly review your pet's history, do a physical examination, and discuss any concerns you may have about your pet's health. We will also prescribe any preventative care procedures that may be necessary, such as routine bloodwork. Annual wellness examinations are vital to keeping your pet healthy and happy!
Pet Health Certificates for Traveling
Traveling with your pet may be tremendously enjoyable but requires some preparation. We at State Road Animal Hospital are delighted to help you prepare by providing health checks, certifications, and diagnostic tests.
Depending on the type of animal you are traveling with and the destination, there are various travel questions to address. Each state and country has its unique set of entrance criteria. We highly advise you to examine the requirements before traveling with your pet to ensure your trip goes smoothly.
Veterinarian in Elkin, NC
Our veterinary team is made up of experienced doctors who are dedicated to providing excellent patient care. Our commitment to excellence means we offer the highest quality medicine and surgical procedures for your pet's health and well-being. We understand the unique bond between people and their pets, so we strive to ensure that each visit with us is as comfortable as possible. Our passion for animals makes State Road Animal Hospital the go-to veterinary facility in our community.
We look forward to caring for you and your beloved pet. If you have any questions, please don't hesitate to contact us. We're here to help!
" I can do all things through Christ which strengtheneth me." ~Philippians 4:13~
Thank You for Your Kind Words
Gary D.
The staff here were very nice. They helped my family cat of 12 years. They also still had the records of her (Butterscotch) from 10 years ago. I had previously been going to Riverview Animal Hospital on 115 in Wilkesboro. The staff there is also a nice but sometimes they are very rude about what they're trying to do with your animals and treat you like you don't treat your animals well. I will be moving all of my 10 cats to State Road Animal Hospital for further Medical needs.
Debra F.
This place is amazing Dr. Brown, Constance and all the girls up front were so good. We carried a stray my daughter found in she was in bad shape starved and mange with no hair. They immediately jumped in and started working on her. We went from this to a fully healthy little girl. She is now a member of our family forever.